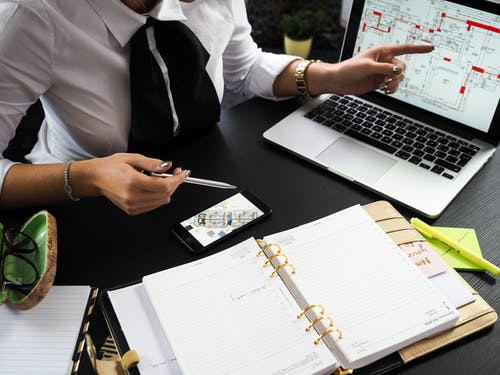 Smartphones and the internet have changed the game when it comes to online business marketing. Virtually all services can be found on the internet, and more mobile applications are being developed to meet people's demands and make their work easier.
Real estate agents have grasped this fact and are moving with the times to ensure they keep up with real-time listings and transactions. It is therefore paramount that realtors have relevant apps on their phones to help them navigate through their online platform.
Here's a list of apps that have been developed to help realtors and agents to simplify their work:
Social Media
The mainstream social apps that have revolutionized business include Facebook and Instagram. These apps contain hundreds of millions of active users which increases the probability of easily finding listings and engaging with the clientele.
These apps are a substantial contributor in the evolution of online marketing and businesses and real estate agents can easily infiltrate this space and make it their own as most people generally spend an average of 5 hours a day on their phones.
REDX
REDX is aimed at directly connecting agents to homeowners who are ardently looking to sell their houses by offering leads to agents to help them secure more listings. The app offers quality contact information of sellers, investors or landlords willing to list their properties by offering agents with leads.
To make a realtor's work easier, REDX offers to organize the prospective and past clients all in one place while having reminders set to maintain the relationship between agent and client. REDX's power dialer records a voice message for calls that go to voicemail and connect agents when a seller picks their call.
Refresh
Refresh helps realtors keep track of their client base by connecting calendars, social networks and contacts which helps to organize a realtor's schedule. It provides information about a seller by providing background information by going through various social media profiles.
YouTube
YouTube is another widely used app famous for providing almost any video you can think of. One smart way realtors can take advantage of it is through advertising through YouTube. Advertising through YouTube happens before a video is played or mid video ensuring that it reaches the target audience one way or the other. Another approach that realtors can take is owning a YouTube channel and uploading videos speaking of themselves and the services they offer. Engaging more on YouTube will bring traffic to their page which recommends it to more users, thus reaching a wider audience.
Zillow Premier Agent
Used extensively by professionals in the real estate business, Zillow is the largest real estate website in the USA. This platform offers base for over 70 million users a month. Realtors stand a good chance on their listings when they use Zillow as buyers contact the realtors directly after viewing their names which appear exclusively on their listings.
Bombbomb
Bombbomb offers a platform where engagers can interact with their clients on a more personal level by sending videos. The purpose of bombbomb is to reduce the reliance of impersonal and detached faceless texting while communicating with clients. It is hard to read the tone and mood someone intended to convey through a mere text leaving room for a lot of misinterpretation which is where Bombbomb comes in handy.
Human beings are wired to remember faces more than they do text messages- which could easily be ignored. Recording videos to send out to your target audience is much faster, personal and direct. Realtors can benefit from such a service because this gives them better grounds for selling themselves and their services to their customers without the fear of potentially being misunderstood.
Contractually
Realtors are constantly on the go, chasing listings, meeting new clients, juggling the current clients and managing properties they already have. With Contractually, realtors are able to manage the relationship between them and their customers as it provides a Customer Relationship Management (CRM) program. Featuring advanced automated follow up reminders, it also scores how well follow ups have been conducted and informs the realtor.
Animoto
Animoto provides an astounding marketing plan for realtors to present properties on their listing. Realtors create quality high definition video slides, with the option of background music, of their properties. These videos can be as easy as taking them on a smart phone, however for a more upmarket outlook, hiring a virtual staff goes a long way to ensuring professionalism in the videos.
Wise Pelican
Wise Pelican offers a one-of-a-kind service by designing postcards specific to an agent. The postcards can be custom made to meet an agent's needs and appeal but there is also the option of choosing from thousands of postcard templates for real estate from Wise Pelican. These postcards have an agent's portfolio printed on them, almost equivalent to prospecting- but on a postcard.
Postcards are advantageous seeing that they can be mailed to different parts of the country being read by numerous people at the same time, especially with the recent Covid-19 pandemic- which discourages unnecessary person to person contact. However, what is written on the postcard is all that sells an agent to a customer for the first time, which means it has to be captivating otherwise an agent may lose client base.
Real Geeks
Real Geeks is a platform that offers real estate sales marketing solutions all in one place. Some of the services that Real Geeks offers include:
Internet Data Display of Real Estate Websites
Which provides optimized responsive websites from leads coming from property searches.
Lead Manager Customer Relationship Management.
Where Real Geeks keeps a record of realtors' databases and offers real-time statistics.
Facebook Marketing Tool
Where the process of creating an ad is expedited and its performance is tracked to see what results it is generating.
SMS Autoresponder
Works to instantly deliver messages from interested customers who are inquiring on listings. An autoresponder ensures constant flow of communication which encourages engagement.
Market Reports
This automated system sends timely analytics on the condition in the market and offers suggestions on client base databases.
Personalized Mobile App
A personalized app that combines a realtor's website and their local board's MLS system. This ensures that any leads from property searches are documented and clients are able to receive push notifications in case there are updates on property listings.
Property Valuation Tools
Pages that offer services where individuals services to find the worth of their houses offer great platforms where realtors can connect with sellers.
In a nutshell, Real Geeks offers various services which are offered by individual realtor apps all under one roof.
Summary
These marketing platforms help Realtors achieve success, but it doesn't mean you have to use all of them. Find the ones that work best with your strengths and improve your weaknesses, and you will find success in real estate as well.