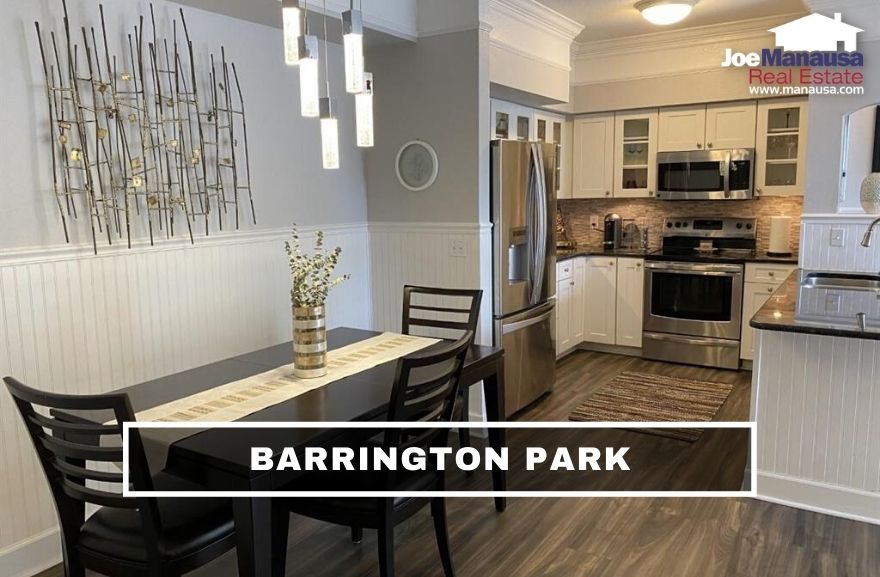 Barrington Park Condominium is located on the western side of Thomasville Road just north of Bull Run and has been a favored destination for budget-minded buyers wanting to live in NE Tallahassee.
Containing 300 one, two, and three-bedroom units that were converted from an apartment complex in 2004, Barrington Park delivers a 32312 address for under $200K.
Condominium Units For Sale In Barrington Park
Barrington Park Schools
Barrington Park is zoned for the following Leon County public schools:
Hawks Rise Elementary School
Deerlake Middle School
Chiles High School
The following report includes three graphs (average condo price trends, average condo value trends, and average condo size trends in Barrington Park), as well as a list of all closed condo sales going back to 1991.
For each of the 3 real estate graphs found below, you will find the number of closed condo sales for each year (red columns, measured on the left vertical axis), and an important real estate statistic shown in blue (measured on the right vertical axis).
The narrative contained below is for sales through December for all past years and through the first ten days of April in 2022. The graphs and the closed sales table will be continuously updated in the future (meaning bookmark this page if you always want to know the current status of condos in Barrington Park).
Barrington Park Condo Prices
The average price of a condo unit sold in Barrington Park in 2021 rose nearly 11% when compared to the average in 2020, but prices are rising faster this year and we should expect to (finally) see a new record high set for the first time since 2008.
si-chart-id=197
Activity in Barrington Park has returned. The number of condo units sold in 2021 (41) was the most since 2010. Currently, there are four condominium units for sale in Barrington Park (including this one that we sold fast) and three units are under contract with buyers.
Barrington Park Condo Values
The average value of a condominium unit sold in Barrington Park rose 4.5% in 2021 but has risen nearly 6% already in 2022. The trend of social distancing held values back here for the past two years, but you can expect a reversal and soaring values now that the fear of COVID has diminished.
si-chart-id=198
The average value of a condo unit sold in Barrington Park thus far in 2022 is $147 per square foot.
Barrington Park Condo Sizes
The average condo size sold in Barrington Park typically falls in the range of 1,050 to 1,250 square feet, but 2022 has started with no smaller units selling yet.
si-chart-id=199
The three condos sold in 2022 were measured at an average size of 1,304 square feet.
Barrington Park Condo Sales
The following list shows more than 500 condo sales in Barrington Park going back to 2006 when the property was converted from an apartment complex to individual condominium units.
si-table-id=100