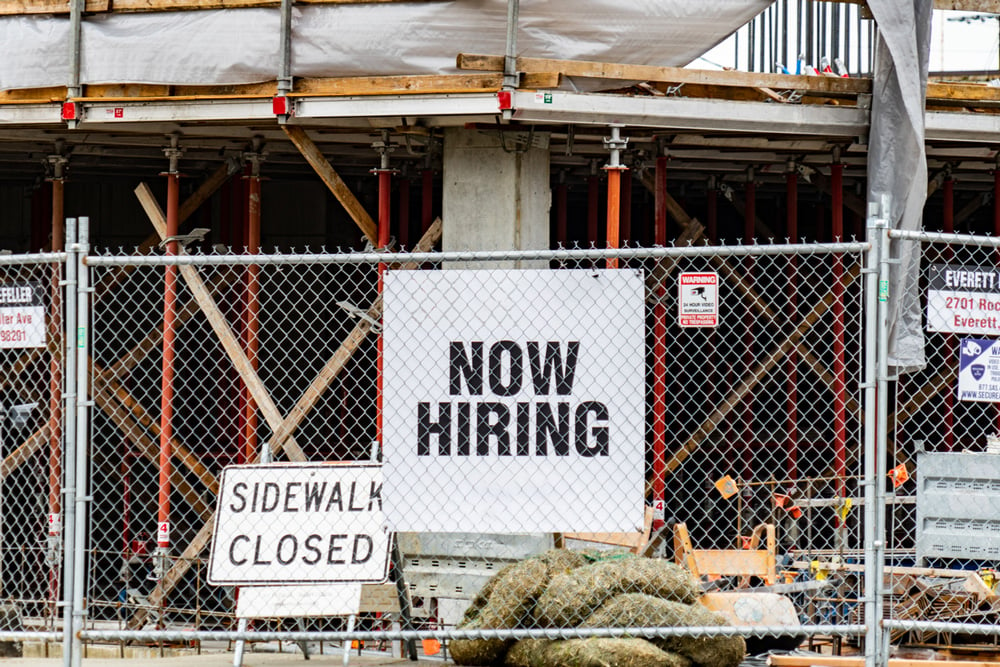 ---
Editorial Note: This article was brought to you courtesy of Rose Morrison, managing editor of Renovated.com.   
---
Construction is one of many industries facing a massive labor shortage, but experts are unsure of the leading causes. Could it be fatal infrastructural flaws, the housing crisis or the lingering economic effects of COVID-19? Could it even be a combination of them all? What can professionals do to fix the shortage and get projects back to full staff? Here is a discussion of these questions to determine the best course of action moving forward. 
The Current Situation
The labor shortage has touched all building trades, from carpentry to plumbing to electricity. 89% of construction firms struggle to fill hourly craft positions and 86% can't find enough salaried workers. Projections from 2020 estimated there would be an average of 167,000 construction job openings each year for the next decade, but over 650,000 jobs need filling and it's only 2022. 
So, how did things get here? The most direct cause is a notable drop in enrollment at trade and vocational schools, leading to fewer new faces in the workforce. A college degree is a higher priority among younger generations and not many college graduates want to work in construction. As a result, the workforce has become older and more unwilling to fill empty lower-level positions. 
Amongst the older generation, three out of every 100 construction workers left the industry during the pandemic. These two trends provide a clear explanation of the Great Resignation in construction — younger people aren't interested and older people won't risk their health to plug the skill gap.  
Of course, the issue goes deeper than a simple generational divide. Many factors contributed to these trends, including COVID-vaccine mandates, longer hours and poorer work conditions post-lockdown. For some people, it made more financial sense to quit their jobs and collect the stimulus checks and other government benefits. 
The post-COVID economy doesn't help the situation, either. High inflation has forced contractors to increase their pay, but it takes more than an extra buck to convince someone to jeopardize their health and career. Essential supply shortages have delayed projects worldwide, leading many workers to abandon ship and seek other employment opportunities. 
An Industry in Limbo
Aside from the financial and economic reasons for the labor shortage, a shift in the working class's values has arguably been the most significant contributor. COVID-19 gave people a wake-up call and forced them to rethink their priorities. Many decided their physical and mental health was more important than a menial job, quitting their positions to take back control of their lives. 

Employers can no longer expect the average worker to sacrifice their bodies and minds for a paycheck at a high-risk job. People want a supportive culture, healthy work-life balance and practical benefits – three things many construction sites don't have. 
Additionally, post-baby boomer generations may view construction differently after learning about its effects on the planet. The industry is a major contributor to the world's pollution, emitting 11% of global greenhouse gases yearly and disrupting entire ecosystems. Younger people are more eco-conscious and don't want any part in harming the environment. 
Because of these new attitudes, contractors often settle for desperate, inexperienced workers. They spend more time and money training them on the fly, which is inefficient and has led to many more hazards on worksites. The numbers are exactly what you'd expect — a drop in fatalities but an increase in the fatal injury rate. 
Most people aren't interested in construction because of the skewed risk-reward ratio and unethical practices. The few who enter the business are fresh faces with minimal skills and experience. The industry is in limbo and needs major changes to escape it. 
New Industry Investments
To combat construction's increasingly unstable conditions and address the talent shortage, contractors have heavily invested in education and technology. The Associated Builders and Contractors spent $1.6 billion on improving their training programs in 2022.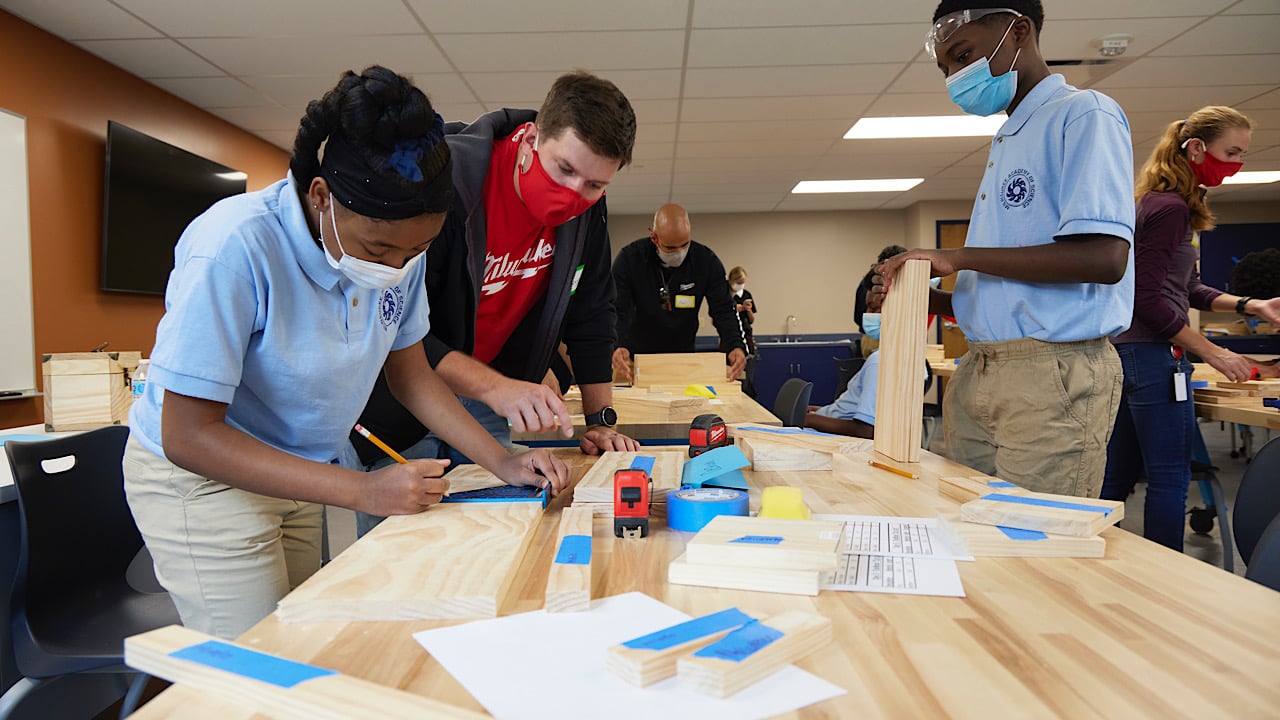 Pictured above: Students at the Milwaukee Academy of Science completing woodworking projects through partnership with Milwaukee® Tool. Image source: BizTimes
Even some tool manufacturers have gotten involved in educational efforts. Companies like DEWALT and Stanley Black and Decker have invested in the expansive Empowering Makers Global Impact Challenge, which provides scholarships and programs to support STEAM education, raising awareness about the many career opportunities in construction. Closer to home, Milwaukee® Tool has partnered with local high schools to offer students woodworking and computer science experience, as well as provide youth apprenticeships. 
Creating school-to-field pipelines is the most straightforward way to relegitimize blue-collar work and building trades as viable career paths. Professionals must dispel the idea that kids need an expensive college education to have a successful career. These efforts will go a long way towards increasing engagement at private high schools and enrollment in vocational schools. 
While education and awareness play critical roles in generating interest in construction, technology will decide the industry's fate. Many innovations have the potential to revolutionize site operations and make construction safer and more sustainable. 
Big-picture changes like 3D printing and modular construction have challenged traditional building methods. They could drastically reduce the labor and material requirements for each project, potentially solving the labor and housing shortages. However, it will take years for these technologies to spread and gain universal trust, no matter how legitimate they might be. 
While those technologies expand, professionals can continue to make smaller changes around worksites to support worker safety and make up for lost productivity. Here are some examples of new tools and equipment making the industry more high-tech: 
Wearable devices:

Standard gear like hardhats and vests have built-in devices that monitor air quality, heart rate, activity levels and many other metrics to create a more optimal work environment.




Construction robots

:

Small robots specialize in essential tasks such as drilling, digging and welding. They can fill empty job positions, make projects more precise and reduce wasteful practices.




Electric vehicles:

Worksites can reduce energy consumption and noise pollution by switching to hybrid and all-electric loaders, excavators, forklifts and other equipment. 




Eco-friendly building materials

:

Instead of waiting for shipments of drywall from across the country, contractors can buy eco-friendly materials like timber, stone, bamboo and recycled plastic from local vendors to complete their projects.




Risk assessment technology:

Using

artificial intelligence

and blockchain technology, site managers can use

drones

and other surveillance devices to perform more accurate risk assessments and address all hazards to employees and the environment.



New technology also enables more flexible work schedules, allowing certain positions to work remotely and making onboarding easier for hiring teams. They can schedule more interviews, see more faces outside the local scene and hire more qualified candidates.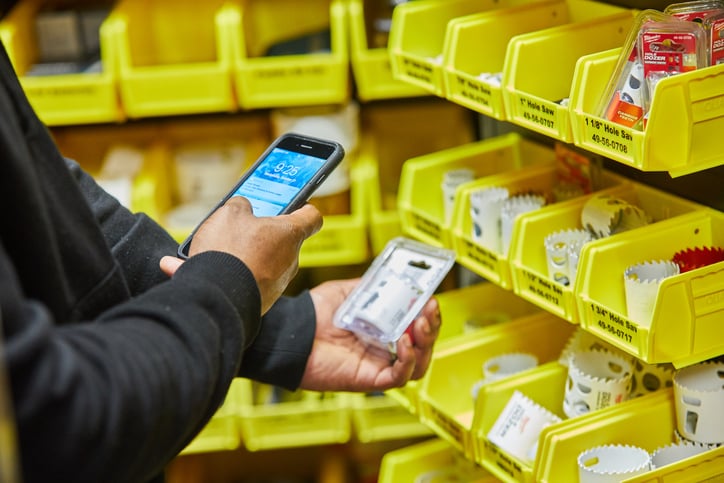 Related article:
Implementing these innovative devices will help usher in a new era in construction where safety and sustainability take precedence over speed and efficiency. The changes might not sit well with seasoned veterans, but they will catch the attention of the younger workforce and show that the industry shares their values. 
Government Intervention
Effort and innovation alone won't be enough to solve the labor crisis, which is why the United States Congress recently passed the Infrastructure Investment and Jobs Act to make sweeping changes across the nation. 
The act projects committing $550 billion to infrastructure investments over the next decade. These investments include replacing lead pipes, rebuilding roads and bridges, upgrading power structures, and providing high-speed internet to all citizens.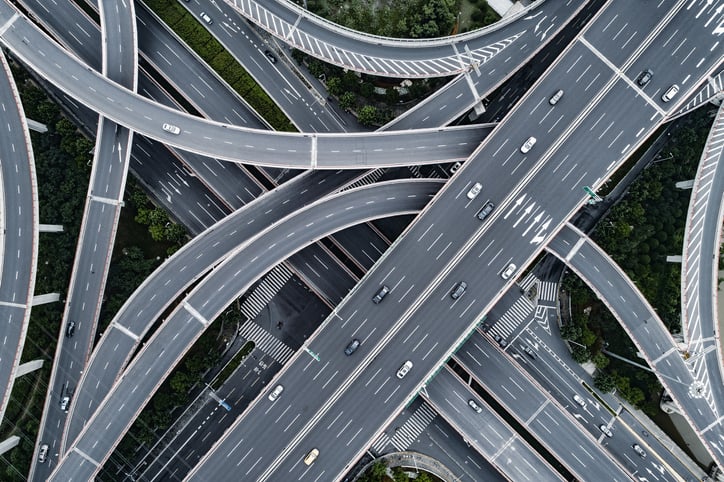 It also wants to address the country's leading sources of pollution, including brownfield sites, abandoned mines, and orphaned oil wells. An electric-vehicle network is on the agenda too, which would allow for easier implementation of electric construction equipment. These goals imply that building practices will look quite different in the coming years, whether contractors are ready or not. 
Congress projects an increase of two million jobs every year in non-residential construction with fair wages and benefits. However, there's one fundamental problem with these estimates. The construction industry doesn't need more jobs — it needs more laborers. Adding more tasks to the laundry list could worsen the labor shortage and other economic problems. 
Wages have already skyrocketed due to inflation and competition for employees, but they could increase even more if the job market gets oversaturated with thousands more empty positions. How will contractors be able to provide fair wages if this problem arises? 
Additionally, certain urban and rural areas will require substantial overhauls to meet the act's goals. Thousands of people may have to relocate and flood other housing markets. How will this affect new and existing property values? The real estate market is already chaotic with high demand and interest rates. The last thing it needs is more buyers and an overabundance of construction projects, especially when no one has filled the jobs yet. 
The act certainly has ethical and eco-friendly goals, so perhaps younger generations will step in to fill these roles. On the other hand, trust and enthusiasm for the government have never been lower, so they might not be too keen on taking federal union jobs. The actions of the nation's under-40 workforce will ultimately determine the act's success, not any specific investment. 
A Long Road Ahead
It's far too early to say whether the new infrastructure act will help or hurt the construction industry's labor shortage, but in any case, you can't put all of your eggs in one basket. Educational and technological advancements along with government aid could be the recipe you're looking for. 
However, the most crucial change the construction industry needs to see is a more supportive culture and better work-life balance. These factors will bring laborers back more than anything else. The world is over two years into a pandemic, after all. People want jobs that enable healthy lifestyles and employers must provide those positions. 
---
This is a guest post written by Rose Morrison, managing editor of Renovated.com 
---